Good PMS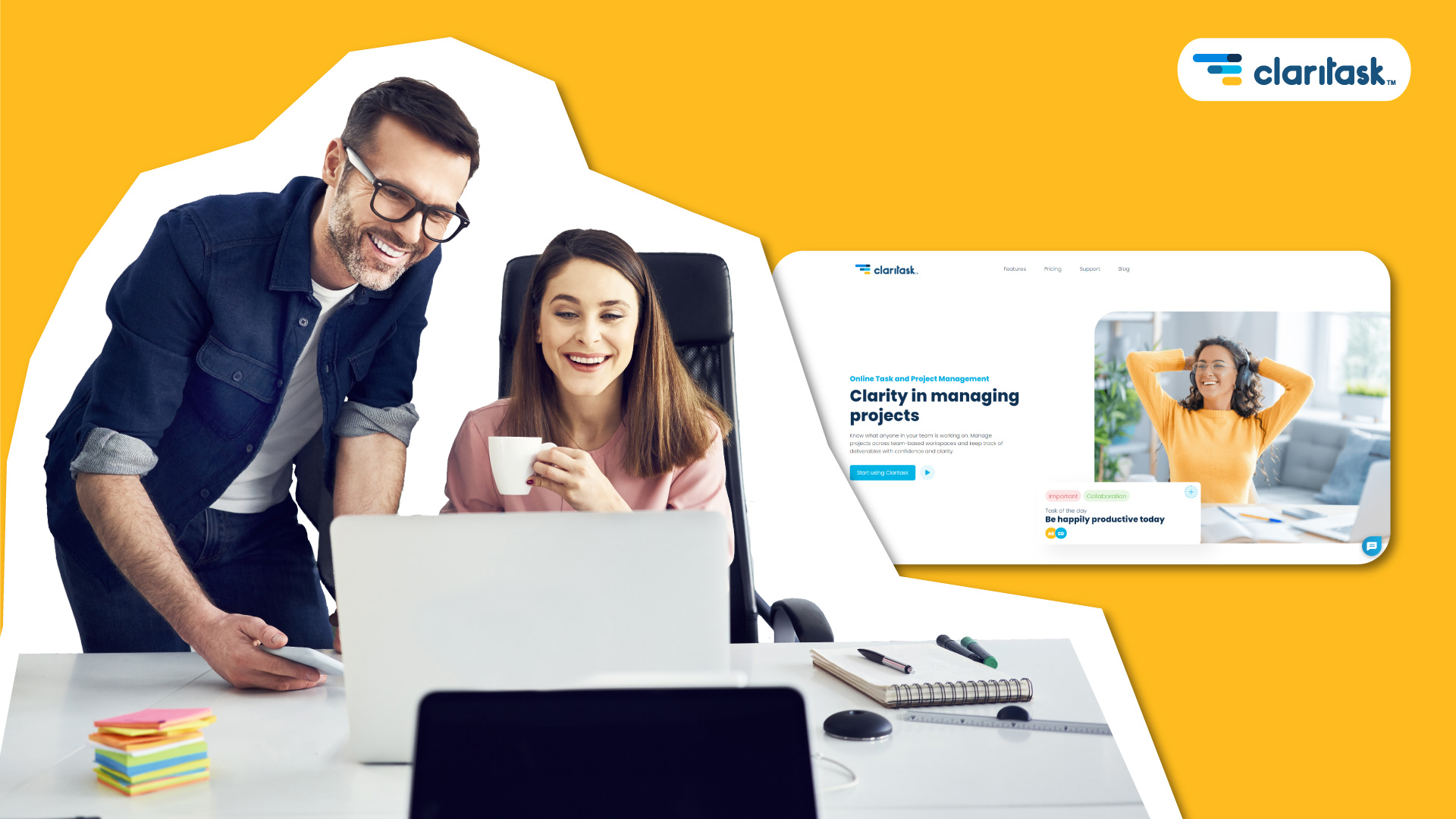 There are many project management software's in existence. However, here at Claritask, we've found amongst our clients that have managed countless projects, delegated amongst hundreds of teams, and used various software, that Claritask is the preferred layout. Claritask was actually bought by its parent company mydev.com because its employees enjoyed and trusted the software so much. Claritask made the employee lives so much easier at MyDev that they convinced the owners to just buy the project management system outright. Now claritask is offered as a subscription service on its website.
So why is Claritask loved so much? Well, we can't prove it's better than any other software, in fact, Claritask is constantly being improved upon based on our findings and customer demands. We are obsessed with the little details that improve our customer's daily work. As for the status quo here's what Claritask does as well as some other MyDev applications it seamlessly connects with. Some things may sound reparative but that just underlines the interoperable greatness of Claritask.
Free Service
First off, Claritask is free for small teams. Pay only when your business grows. So, it's $0/month for up to 2 users, 1 workspace, and unlimited projects. Or just $9/month for 3 users + $3/month for each additional user.
Features in detail
Project management systems offer workspaces for your teams to work within. These workspaces can represent a department in your company, a product launch needing to be broken down into smaller projects, or more. These workspaces are also real-time, and all employees, even clients/customers, if granted access, can view who is working on what project. When it comes to the actual projects, the manager overseeing Claritask, the "project manager" or "admins" can give access to certain employees and exclude others, this sets the tone for exactly who's responsible for tasks.

Tasks
Tasks are the essence of project management, they give the admin the power to keep track of projects in incremental detail with multiple options: people, tags, dates, description, subtasks, files, comments, time tracking, and more. Furthermore, there's a calendar in the workspace to visualize tasks with due dates, so one can postpone or re-schedule assignments by a simple drag-and-drop. One can quickly create and delegate tasks right from the Calendar page.
Now, let's say you're worried a task won't get completed on time by the calendar deadline, ok, no problem, try and delegate the work to multiple people. With Claritask subtasks can be assigned to a single person or multiple people.
If you're still not satisfied with the pace of progress, the project manager can leave comments at the task level. This allows admins and taskers alike to quickly discuss and clarify deliverables with your team. These are non-intrusive notifications that allow both sides to reply and change in direction if needed. After the discussion, if there's still some sort of confusion or scepticism as to who's working on what, no issue, with work status, everyone can declare the task they are currently working on, so everyone knows what you're up to, without having to ask. By this point, can you see why Claritask is so efficient and fun to use? The software roots out many office problems or politics that can occur and puts the focus back on actual work, the project, making the client happy, and earning your company money for a job well done.
Now, while an individual or an entire team is working on a task or multiple subtasks, the project manager can post a checklist. This checklist ensures everything is done within the task to client satisfaction/industry standards. This could mean uploading pictures, files, or documents of signed paperwork. These uploads can be posted in the comments for approval or discussion, maybe additional documentation is needed before it becomes a problematic situation. With Claritask, the project manager can stay on top of everything.
As the project manager watches the employees finish their tasks and checklists, and upload files by the due date, he or she will also see how much time was spent working on tasks. This is a significant feature since it highlights employees that are stronger, work faster, smarter, or more efficient. Think about how easy this makes performance reviews or responding to employees asking for a raise.
As work is progressing, managers can generate detailed reports based on people, projects, tasks, time categories, and more so they can quickly discuss with the team or clients.
After looking over the report, the project manager can re-organize priorities by moving around tasks in various stages of the project. So multiple transfers of responsibilities can take place to get this done, like tasks to projects, task groups to projects, or tasks to task groups. Nothing is off-limits. Let's say you have some newbies in the office that don't know that they must start off the day by repeating the same procedure every morning before work begins, the admin can create a task that automatically triggers a chain of new tasks (every time the original task is commenced), this feature is called "recurring tasks." Now, if the newbie or intern just does not understand the task or what is expected, the project manager can always add more detail to a task by further describing what it is about. If you're mentally having a hard time giving a newbie access to sensitive material, don't worry, they won't be able to permanently delete anything! Everything that gets deleted in Claritask can be repopulated, nothing is ever lost.
In addition, since everything is recorded in Claritask, each edit and correction is always able to be seen, you'll know who's touched what part of a task or project thanks to its "History" feature.
Claritask also makes it easy for the project manager to see everything that's going on from one easy dashboard titled the "Everything" page. This allows the manager to explore the latest completed tasks, and most recent comments on any task across all projects, and more. If an admin wants to follow a team or individual about progress, they can turn on notifications.
By this point, you can understand that Claritask really does have all the important project management tools. Customers have said "Claritask had everything we needed to collaborate on daily tasks and keep track of long term goals. The UI is intuitive and has a very short learning curve. It consisted of every core feature my team needed to stay on track without the distractions of the fancy bells and whistles found in a lot of other task management tools."
With Claritask you can run a happier company and get more done collectively. Know the pulse of your team and never lose track of any deliverables. Create your account today and start working better inside your company!
Get started and Create New Account or visit Claritask.com and ask us questions via live chat.